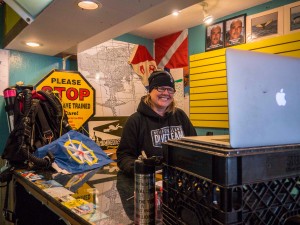 Join me at 9:30 on World Ocean's Day, June 8, 2016. I will be broadcasting an online classroom from the Ripley's Aquarium in Toronto, Canada. I'll be sharing my exploration work from the Royal Canadian Geographical Society's Expedition of the Year in Bell Island Newfoundland. I'll give a presentation about the WWII shipwrecks and a flooded mine followed by interaction with classrooms who have signed on for camera positions. Even if you can't get a camera spot, join us for the broadcast or check it out later through Exploring by The Seat of Your Pants on You Tube.
June 8th is World Oceans Day and Exploring by the Seat of Your Pants is celebrating our oceans with a full day of Google Hangouts with ocean scientists, explorers and institutions from around the world. The day will consist of 24, 30 minute Google Hangouts spread out over 12 hours!
How Can Classrooms Take Part?
There are three ways that classrooms from around the world can take part in Exploring Oceans by the Seat of Your Pants:
1) Every hangout will have up to 6 classroom camera spots available. Classrooms joining on camera will be able to interact with the speakers and ask questions. To secure a camera spot, fill out the Google Form at the bottom of the page and if there is a spot available, it's yours!
2) All of the Google Hangouts stream live via the Google event page. Simply push play on the video screen at the appropriate time.
3) The Google Hangouts will record directly to YouTube allowing classrooms to view the sessions that might not fit in with their school day.
More times and speakers are being added daily! Any questions don't hesitate to reach out: ebtsoyp@gmail.com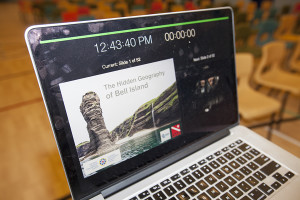 Jill Heinerth – 9:30 AM
Camera Spots Are Filled!
Undersea and cave diving explorer Jill Heinerth shares stories from the Royal Canadian Geographical Society's Expedition of the Year for 2016. She'll whisk viewers away into a submerged iron ore mine and to sunken shipwrecks off Newfoundland, Canada that tell the history of when WWII arrived on the east coast of North America. Jill Heinerth is recognized as one of the planet's great underwater explorers. An expert in one of the world's most dangerous endeavors – cave diving – Jill is a photographer, filmmaker, author, and instructor with over 7000 scuba dives to her credit.  Recognizing a lifetime of achievement, the Royal Canadian Geographical Society awarded Jill the first ever Canadian Medal for Exploration.
Event Page: https://plus.google.com/events/coaot95fkik3po4f90251dk5hhk?hl=en