In 1995, deep in a canyon in the Sierra Mazateca Mountains I sat around a campfire with Dr. Bill Stone. We were wrapping up a project in the Huautla Resurgence; a cave of mammoth proportions that we hoped would become the deepest cave on earth. With spring rains arriving early, we had experienced flooding in the canyon that was destroying the visibility of our cave. But Bill had an idea; a way to see in the dark. Two years later he had built the world's first 3D mapping device that could accurately define the cave in three dimensions and even link it to surface topography with ultra low frequency radio beacons. The United States Deep Caving Team's Wakulla2 Project was born.
I had the honor of driving the Wakulla mapping as a part of a team of 150 volunteers who worked together to create the first accurate 3D map of a subterranean system. It was cave diving history but also a leap forward in engineering and technology that was destined for far greater motives. Since that time Bill has further developed his devices, working with NASA on plans to send an autonomous mapper to Jupiter's moon Europa where it can explore the ocean trapped beneath the frozen surface. He's been hard at work in Alaska and Antarctica, diving in deep caves in Mexico and tinkering in the lab.
This week, a small but extremely capable version of his autonomous mapper made history at Wes Skiles Peacock Springs State Park in Florida. First hooked to a tether, engineers learned about the mapper's behaviors, watched through its camera and tweaked software. Watching the robot navigate through real cave passages was remarkable. Finally, it was ready for the test. We unplugged the tether and watched the first robot cave diver explore and accurately map a submerged cave.
What's next? There is still much to do to extend range and capability before Sunfish can be sent into the unknown to go where no person has been before, but the teamwork, professionalism and skill of Stone Aerospace engineers and volunteer cave divers has made a mark in the history of cave diving and artificial intelligence.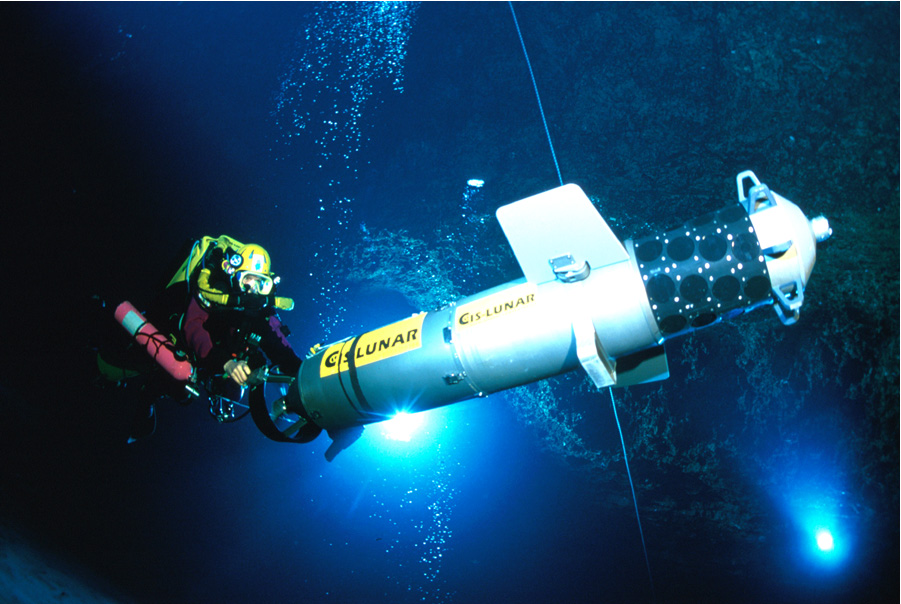 Jill Heinerth piloting the 3D mapper during the United States Deep Caving Team Wakulla2 project in 1998.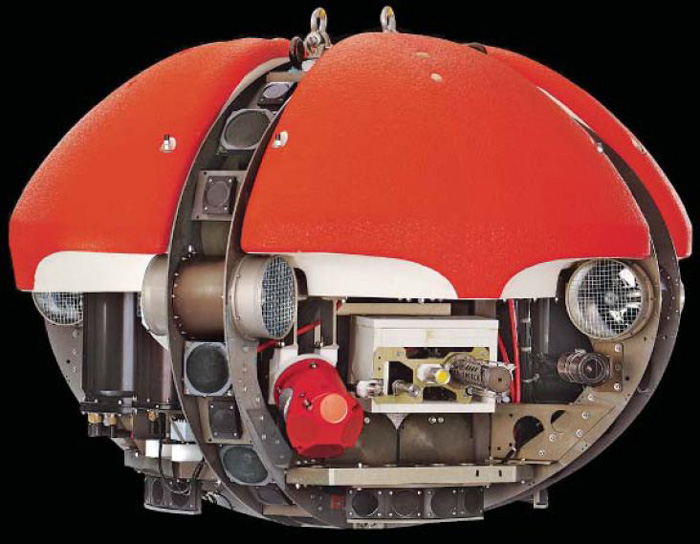 Bill Stone's DepthX (DEep Phreatic THermal eXplorer) AUV.